Traveling Safely: Your Guide to Yoga Teacher Training Courses in the COVID-19 Era
The go-to resource to prepare for your yoga teacher training. Find all you need to know about the top destinations and take your practice to the next level.
Discover Yoga Teacher Training now
There's no denying that 2020 has been a rocky road and the need to turn inward and focus on our own personal goals is now greater than ever.
The global pandemic has affected all aspects of modern life. From grinding to a complete stop to reopening with restrictions in place, travel has seen one of the biggest shifts in 2020.
People turned their attention to their own backyard, and domestic travel has taken center stage. Not surprisingly, outdoor and wellness travel have seen a surge in popularity.
After many months of ups and downs, most of us can't wait to finally deepen our yoga practice and work towards achieving our goals. That said, 2020 has left many people wondering whether it's safe to go on a yoga teacher training. Or even travel at all. The mere thought of travel planning right now is riddled with a lot of questions.
This useful guide is designed to help you plan, book, and enjoy a yoga teacher training safely in the COVID-19 era. Below, you'll find insights on:
Note: We strongly advise you to check your local embassy and/or your destination's official government websites for the travel restrictions in the area you plan to visit prior to booking.
An overview of travel in the time of coronavirus
Since the reopening of certain borders around the globe, we now have a general idea of what traveling in the COVID-19 era looks like. While each country does have its own rules, here's what you can expect when traveling internationally:
A negative RT-PCR test (taken within a certain time before traveling, depending on the local entrance rules) or Rapid Antigen test (RADT) might be required upon entry in a foreign country.
If you are unable to take the test before you leave home, you may opt to be tested upon arrival (and wait out the results in quarantine, should a PCR test be required).
Quarantine may be imposed for up to 14 days in certain countries.
Some countries have eased their restrictions for immunized travelers – if you're fully vaccinated and are able to provide a valid COVID-19 vaccination certificate, you will be exempt from quarantine requirements (if you've received the second dose of the coronavirus vaccine less than 10-14 days before traveling, you may still need to quarantine).
In most countries, travelers are required to have their temperature checked and complete a health & travel questionnaire.
Providing proof of travel plans (accommodation, tours, etc.) might be required upon entry.
Quarantine may be imposed for up to 14 days in certain countries.
Providing proof of travel insurance is required in some countries. Ideally, it should cover medical issues, COVID-related claims, and pre-existing medical conditions.
Wearing masks might be mandatory in all public spaces, including common spaces at retreats, both indoors and outdoors. Those who've been vaccinated will still need to wear a mask.
Travelers showing COVID-19 symptoms will be placed under quarantine.
Physical distancing is required at all times and in all places, except when you're only with your travel companions.
In some destinations, if you're traveling solo, you can stay in private rooms only. If you're traveling with your companions, you can share a room. In some cases, if you're not traveling with your own group and would like to share a room, you might be required to have a negative PCR test taken up to 72 hours before your arrival at the retreat.
Note: Don't forget to check the rules for re-entering your country. As the situation continues to evolve around the world, countries have started imposing restrictions on their own nationals returning from abroad.
For example, all airline passengers entering the United States (including U.S. citizens and Legal Permanent Residents) must present a negative COVID-19 test (taken within 72 hours of departure) or proof of recovery from the virus within the last 90 days​.
International travelers (both citizens and visitors) have to quarantine upon entry into the U.S. International travelers are recommended to get tested 3-5 days after traveling and self-quarantine for 7 days after travel (even if the test is negative). If you don't get tested, you should self-quarantine for 10 days after travel.
Whereas if you are flying back to Canada, you must take a COVID-19 molecular test 72-hour prior to departure and must quarantine for 14 days upon arrival. A negative test taken at any point during your quarantine does not exclude you from the requirement to quarantine. You must also have a quarantine plan to submit to the authorities.
If you are flying into the UK, a negative COVID-19 test is required before boarding the plane. From February 15, anyone arriving in the UK will have to self-isolate for 10 days and get a PCR test on days two and eight of the quarantine. If any of these tests comes back positive, they'll have to quarantine for an additional 10 days from the date of the test. Returning residents, who've been in red-list countries in the last 10 days, will have to quarantine in an assigned hotel room for 10 days from the time of arrival (and pay for the quarantine package, which costs £1,750 and includes the tests).
What if I am vaccinated?
Vaccination programs are being rolled out throughout the world, bringing a glimmer of hope to 2021, including the reboot of travel.
Many tourism-hungry countries are looking into the possibility of restriction-free travel for immunized persons. This means that, if you can prove that you've been fully vaccinated (received both doses) no longer than six months before traveling or that you've had COVID-19 within three to six months of traveling, you could be exempt from quarantine and, in some countries, from testing too.
Some destinations have recently started welcoming travelers that have been vaccinated (and can prove it) without quarantine and, in some cases, without a PCR test either. Others require proof of vaccination and a negative PCR test taken within 72 hours of traveling in order to be exempt from quarantine. You can see the full list of countries that welcome vaccinated travelers without quarantine here.
Many countries around the world are looking into opening up for travelers who've had the vaccine. There's hope this can happen within the next months or later in the year.
In the meantime, the International Air Transport Association (IATA) is developing a digital COVID-19 vaccine passport for travelers. However, for the time being, most require proof of a negative PCR test in order to get onboard an international flight.
Even if you're vaccinated, you'll still need to abide by the local COVID-19 restrictions and general infection protocols. You'll have to continue wearing a mask in public spaces and maintain social distancing.
What has changed in yoga teacher training courses?
Image credit: Anahata Yoga Shala
There's no doubt that yoga teacher training courses look differently in the COVID-19 era. Travelers and YTT organizers alike have learned to be flexible and adapt to the new situation.
As soon as restrictions were eased in certain destinations, numerous yoga teacher training venues went to great lengths to provide a safe and enjoyable experience for their guests.
The organizers have adhered to the local safety protocols and are monitoring the COVID-19 situation in their area. For starters, you'll find that many of these venues have limited the maximum number of participants, thus ensuring peace of mind when booking a teacher training.
Although extra safety measures are being taken, the main focus on YTTs has not changed. They remain an opportunity to relax, unplug, and concentrate on your practice. The entire experience is still centered around deepening your yoga practice, body awareness, healthy eating, a positive mindset, connecting with your true self, gaining confidence in your abilities, and enjoying the good company.
To help people find their calm in the time of coronavirus and during lockdowns, another form of YTTs has sprung – online yoga teacher training.
» READ MORE: Online Yoga Teacher Training or In-Person Yoga Teacher Training?
Image credit: Yoga Bliss
While all yoga teacher training venues have to comply with the general COVID-19 protocols in order to remain operational, some guarantee that they have implemented a number of measures to ensure high standards of health and hygiene, thus preventing and controlling the spread of the virus.
These teacher training programs are tagged "clean & safe" on our BookYogaTeacherTraining.com website.
These courses take the health of their guests and team very seriously. They focus on extra cleanliness and the best practices to create a safe environment, as much as possible, from the moment you arrive at the venue to the accommodation, yoga equipment, classes, workshops, meals, and everything in between.
We highly recommend opting for yoga teacher training courses with the "clean & safe" tag, which guarantee participants that they have adhered to the special health and hygiene protocols implemented by the local government. These measures can differ from one destination to the other, and may include (but are not limited to):
Cleaning
The venues use cleaning chemicals that are effective against coronavirus.
Linens, towels, and laundry are washed according to the local authority guidelines.
Guest accommodation is disinfected between stays.
Communal and high-touch areas are regularly disinfected throughout the day.
If you use the venue's yoga equipment, you will be given your own personal mat and yoga props to use throughout your stay. All the equipment is disinfected between guests.
Physical distancing
Cashless payment is available.
Physical distancing is maintained.
Instructors maintain a safe distance from the client.
Activities take place outside where possible. When this is not possible, the yoga rooms will be set up with the 2-meter (6 feet) rule between mats.
Safety features
The staff follows all safety protocols as directed by the local government.
Hand sanitizer is available in guest rooms and key areas.
Process in place to check the health of guests.
First aid kit available.
A room is available to isolate suspected or infected COVID-19 patients.
Protective masks are available for all staff.
Protective masks are available for clients.
» READ MORE: How Many Hours to Choose for Your Yoga Teacher Training (200, 300, 500 or something else?)
What are my safest options? YTTs close to home
Even though most yoga teacher training courses have complied with the general COVID-19 regulations, there are certain traveling options that are safer than others. For example, you can choose to go on a YTT closer to home, travel with your own bubble, or opt to spend more time outdoors.
You don't have to venture far to reap the benefits of a yoga teacher training.
The global pandemic has encouraged everyone to travel closer to home. So why not take this opportunity to discover the beauty in your own backyard, explore a destination in your country that you've never been to before, or see the familiar with new eyes?
Aside from the safety reasons, there are other benefits of traveling closer to home. Planning transportation is a lot easier, there's little to no jet lag, and overall, you'll save time and money.
Simply go to BookYogaTeacherTraining.com and browse YTTs that are closest to your current location.
» READ MORE: 11 Affordable Yoga Teacher Training Courses Around the World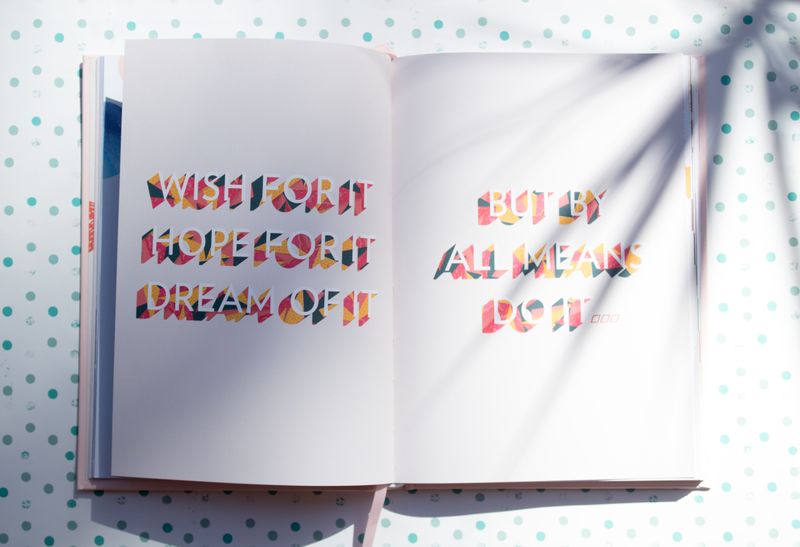 Concerned that your plans may change due to COVID-19? Thanks to BookYogaTeacherTraining.com's flexible booking conditions, you can reschedule your booking for free or receive your non-refundable deposit as a voucher and re-book anytime.
Reschedule your yoga teacher training
If new travel restrictions are put in place and you need to cancel or postpone your trip, you can change the dates of your retreat. Contact our customer service team or theYTT organizer to inquire about the other available dates.
Book a different YTT or trip
If you or the YTT organizer is not able to reschedule the course, you can book a different teacher training or trip in whichever location you choose. Simply use your deposit to book the new holiday.
Receive credit & book any trip later
If you are unsure whether you can travel or when, you can convert your non-refundable deposit into store credit. This way, you can use the credit for any vacation that we have available on any of our themed travel websites, such as yoga retreats, meditation retreats, surf camps, horse riding holidays, safaris, wellness holidays, and more.
Thanks to technology, you can now join an online yoga teacher training program without stepping foot outside your home.
You can access the YTT from any device and enjoy daily live-stream yoga classes, empowering workshops, and connect with like-minded people from all over the world. You're only one click (or tap) away from the instructors and the other participants!
Not only is this a great alternative to take your training even when you're unable to travel, but it's also a budget-friendly option. You won't have to worry about transportation expenses or pay for meals and accommodation. The only cost is that of the training itself.
Furthermore, regular teacher training programs take time, and not everyone has the luxury of taking so many days off. Online yoga teacher training courses usually offer more flexibility and you'll be able to do your training at your own pace.
» READ MORE: 5 Great Reasons Why You Should Join an Online Yoga Teacher Training
*Cover image credit: Vida Asana Yoga Retreat