Top Destinations in the United States to Do Your Yoga Teacher Training
The go-to resource to prepare for your yoga teacher training. Find all you need to know about the top destinations and take your practice to the next level.
Discover Yoga Teacher Training now
From North to South and East to West, the United States of America offers a wide variety of locations that are absolutely incredible for a yoga teacher training.
The USA features a diversity of landscapes and climates that range from vast desert to rainy redwood forests, alpine meadows and wonderful beaches. It has amazing national parks, spiritual sites, historic cities, delicious food and stunning landscapes.
In other words, if you're an American, you don't need to leave your own country to take your practice to the next level and start a journey towards self-discovery; the US has it all for the perfect yoga teacher training course!
Want a few recommendations on where to do it? Below you'll find which are the top destinations for a yoga teacher training in the USA.
Image credit: Zen Den Yoga School
With 10 months of warm weather, the world's best themed parks and a notable artistic scene, the "Sunshine State" is the ultimate destination for yoga in the United States. Here you can find very good options to start a new career and do your yoga teacher training.
From the upscale boutiques and irresistible beaches of Palm Beach to the lively nightlife, historic sites and charming architecture of Key West, the remarkable surf breaks of Cocoa Beach and the terrific yoga and sailing holidays in Sarasota, Florida really has something for every taste.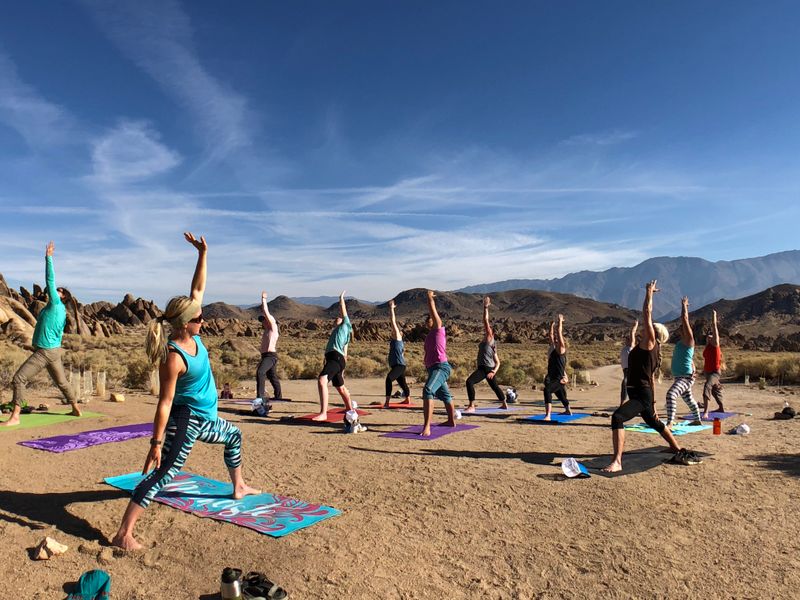 Image credit: Whitney Base Camp & Climbing School
California is arguably the best place for learning yoga in all the Western Hemisphere. Thanks to its diversity, nice weather and open-minded people, yoga has grown and flourished in these lands like in no other place!
From the idyllic climate of San Diego to the beautiful landscapes of Santa Barbara and the cozy town of Santa Margarita, practically any little spot in California is a yogi's paradise.
Image credit: Yoga Inspirations
Full of amazing beaches, gorgeous waterfalls, abundant reefs, nice weather, delicious food and chilled positive vibes, Hawaii is another favorite destination for teacher training courses.
The Aloha spirit of the island aligns perfectly with what yoga is all about, recognizing the divine in each other. So, here, you can achieve lokahi (harmony) in your life by practicing yoga, meditation, or any wellness activity you choose.
In addition, Hawaii is an excellent place if you want to combine yoga with surfing. Thus, if you're looking for a more thrilling adventure, this is the place to go.
READ MORE: Embrace Yoga to its Fullest in Beautiful Hawaii
Image credit: Yoga Inspirations
Arizona may not be the first place that comes to your mind when you think about yoga, but you should know that the Grand Canyon State is well known amongst yogis as one of the most spiritual places in the USA.
Due to its vortexes (the energy centers that arise from the Earth's natural electromagnetic power), the serene vibes and its spectacular rock formations, this area attracts spiritual leaders from all over the world.

They particularly choose Sedona, where yoga teacher training courses are famous for providing life-changing experiences thanks to the many health-boosting therapies and exceptional meditation sessions they offer.
And, of course, a big plus is the opportunity of doing a Downward Dog in the Grand Canyon, one of the seven Natural Wonders of the World.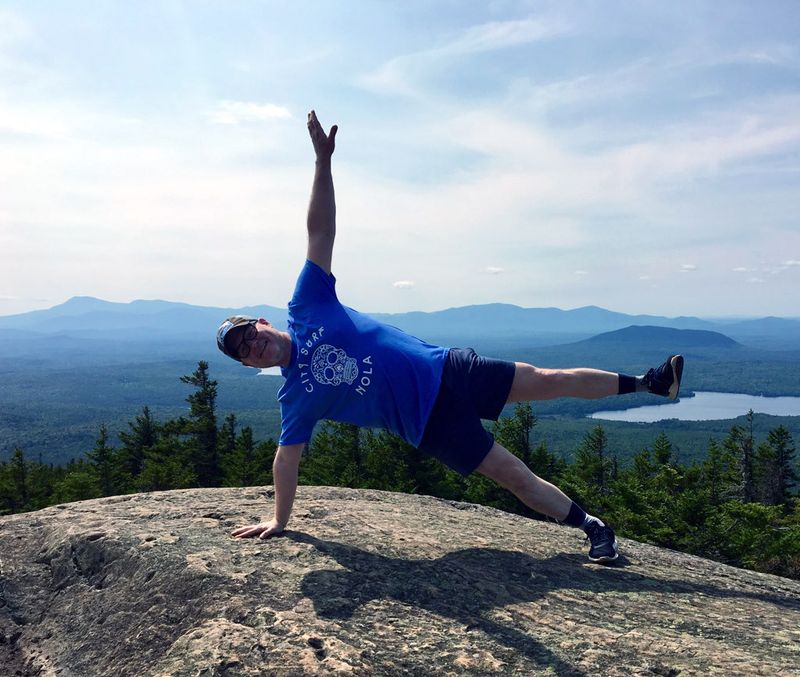 Image credit: Sewall House Yoga Retreat
Maine features some of the most beautiful landscapes you can find in the USA. With mountains, beaches and forests all in the same state, it makes for an excellent place to learn yoga while recharging your batteries surrounded by nature..
With over 6,000 lakes and ponds, the best tasting lobster, historic sites and tales of haunted places, the Pine Tree State is a very intriguing travel destination. Island Falls, Camden and Industry are some of the most popular places to do yoga in this state.
Image credit: YO1 Wellness Center​
New York City might not be the quietest place for a yoga teacher training course, but Upstate New York has great locations to find peace and soothe your mind to escape the busy streets of the Big Apple and elevate your yoga practice.
A couple of hours north of the city, the Catskill Mountains host some tranquil yoga holidays where you can relax on a weekend getaway. And just a few miles east, Sullivan County is another nice spot where you can find some yoga programs especially designed to help you boost your immune system.
And while you're exploring Upstate New York, maybe you could take a quick trip to Niagara and be stunned by the deafening power of the falls.
Image credit: Mountain Shakti
Known for its coffee, software companies and music culture, the Washington State is a very good option for any type of vacation – and that includes yoga teacher training courses.
Due to its geological diversity, ranging from mountains to deserts and from rainforests to the Pacific coastline, the Evergreen State is an outdoor enthusiast's dream. Just a visit to the Columbia River Gorge National Scenic Area or the Olympic National Park, will make the trip worthwhile.
However, if you prefer to discover the city, you also get plenty of options. From the Pike Place Market Foundation to the National Museum of Natural History and the Museum of Pop Culture, there are tons of different attractions to complement your yoga vacation.
Two alternatives to do yoga abroad
Now, if you're looking for a more tropical destination to continue your personal growth and professional development as a yoga teacher, there are a couple of great options not too far south of the USA. Mexico and Costa Rica are just a short flight away and offer top-notch training courses at affordable prices to make memories that will last a lifetime.
Here's all you need to know about these alternatives:
Image credit: Beyond Yoga Retreat
From the colorful atmosphere of Mexico City to the scrumptious food in Oaxaca and the spectacular beaches all throughout its coastlines, Mexico is a true paradise for a yoga teacher training.
With a unique culture, impressive resorts, exquisite food, and charming music, this country will help you completely disconnect and make you feel as if you've traveled to another dimension where you just need to have fun and embrace your yoga practice.
Plus, a yoga teacher training in Mexico is a good opportunity to explore some of the many ancient ruins and cultural heritage sites all over its territory.
Most popular places to do your yoga teacher training in México
READ MORE: The Ultimate Guide to Mexico's Best Yoga Destinations
Image credit: Waterfall Villas Wellness Retreat Costa Rica
A bit below in Central America, Costa Rica offers breathtaking natural scenery, stunning beaches and one of the most vibrant cultures you can find in the world.
But it's not just that. Yoga teacher training courses in Costa Rica have gained popularity around the world thanks to all the instructors that have come to this tropical paradise to start teaching. Maybe it's the Pura Vida spirit that's so attractive – a mindful way of living that's perfectly aligned with the philosophy and a good incentive to embark on a yoga experience in Costa Rica.
Most popular places to do your yoga teacher training in Costa Rica
READ MORE: Why Should You Do Your Yoga Teacher Training in Costa Rica?

*Cover image credit: Zen Den Yoga School
---